My blog was hacked! Now it should be fixed, but there was a long period of silence here. It has, however,  kicked my ass into gear getting the blog up to scr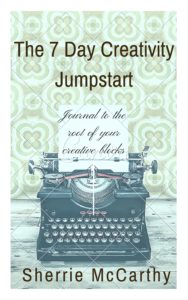 atch. I'm working on some major changes over here! Until then, enjoy the end of the videos, the new cover on the workbook, and the knowledge that I am going to be reducing the price to zippity zero as soon as I decide on a mail provider. (Thinking about switching from mailchimp).
So here is day 7 as well as a conclusion video on creating and much more importantly, releasing, my first  video series.